---
---
ENDOR™ Dermatitis Care
 Autoimmune dermatitis refers to skin conditions such as: Psoriasis, Eczema and Rosacea, where the overactive immune response results in skin lesions and abrasions.
Listen to the Radio Interview by the principal of the Company who discovered the compound. Dr. Iraj Ghadiminejad
 ENDOR™ Dermatitis Care contains the precursors to the ENDOR™ Active compound, as well as other natural anti-inflammatory compounds, such as: Curcumin, Vit C, Fish Oil rich in Omega 3, Vit E. These ingredients are designed to manage autoimmune dermal conditions such as: Psoriasis, Eczema , Rosacea and Atopic Dermatitis, by interacting with the whole of the immune system and calming the overactive immune response.
Effective Treatment for Eczema, Psoriasis and Rosacea without the use of Steroids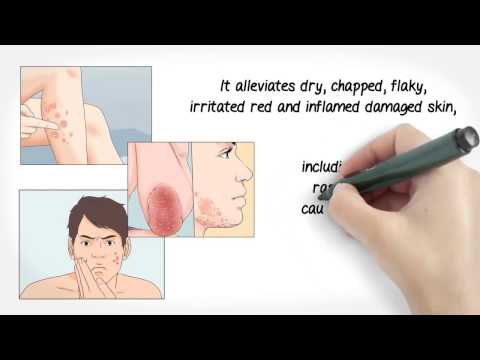 ENDOR - Effective natural treatment for Psoriasis, Eczema, Rosacea without steroids - YouTube
Video will open in a new window
ENDOR™ Dermatitis Care is to be used in conjuction with ENDOR™ Cream, ENDOR™ 3.5 and ENDOR ™ Rosacea Cream, which is under development. These topical creams are to be applied on the lesions and locally affect the healing process (from outside in). The Capsules are to help manage the condition (from Inside out).
 Ingredient Listing:
Betacarotene -2.5mg, Curcuma longa rhizome extract equiv. to dry- 1.25g, (Equiv. Curcumin- 23.75mg), Fish Oil – Rich in Omega 3 acids- 250mg, (Equiv. Docosahexaenoic acid [DHA]-30mg), ](Equiv. Eicosapentaenoic acid [EPA]- 45mg), (Equiv. Omega 3 marine triglycerides-75mg), Sodium ascorbate-56.8mg, (Equiv. Ascorbic acid [Vitamin C]-50mg ), Wheatgerm Oil – 75mg, Zinc Sulfate – 27.62mg, (Equiv. Zinc - 10mg)
Take 2 capsules daily
ENDOR products are produced by GNP Australia and we are able to provide product/ technical and medical information to users if they require it. 
---